VFX effects created from 3D-scanning assets on set. Thanks to the speed of handhelp 3D-scanning we were able to 3D-scan in between takes at the same time as the recording for the commercial took place.






Scanned with Artec Eva 2019.

3D-scan of the knotted gun "Non Violence" originally created by Swedish artist Carl Fredrik Reuterswärd as a memorial tribute to John Lennon after he was shot.

3D-scanned in order to be able to 3D-print it in the new metal "Humanium", consisting of melted illegal weapons.





Dimensions: 202 x 165 x 141 mm
Scanned with Artec Spider 2018.

3D-scanning a hand made chair prototype to be sure of that everything is exactly as conceived.

Scanned for and rendered by Claesson Koivisto Rune.


Dimensions: 822 x 604 x 500 mm
Scanned with Artec Eva 2018

3D Sculpture
3D-Printed Art
3D-scanned and printed in monochrome sandstone together with artist Tove Kjellmark.

First exhibition Katarina Kyrka, Stockholm.

#AnotherNature



Created 2017.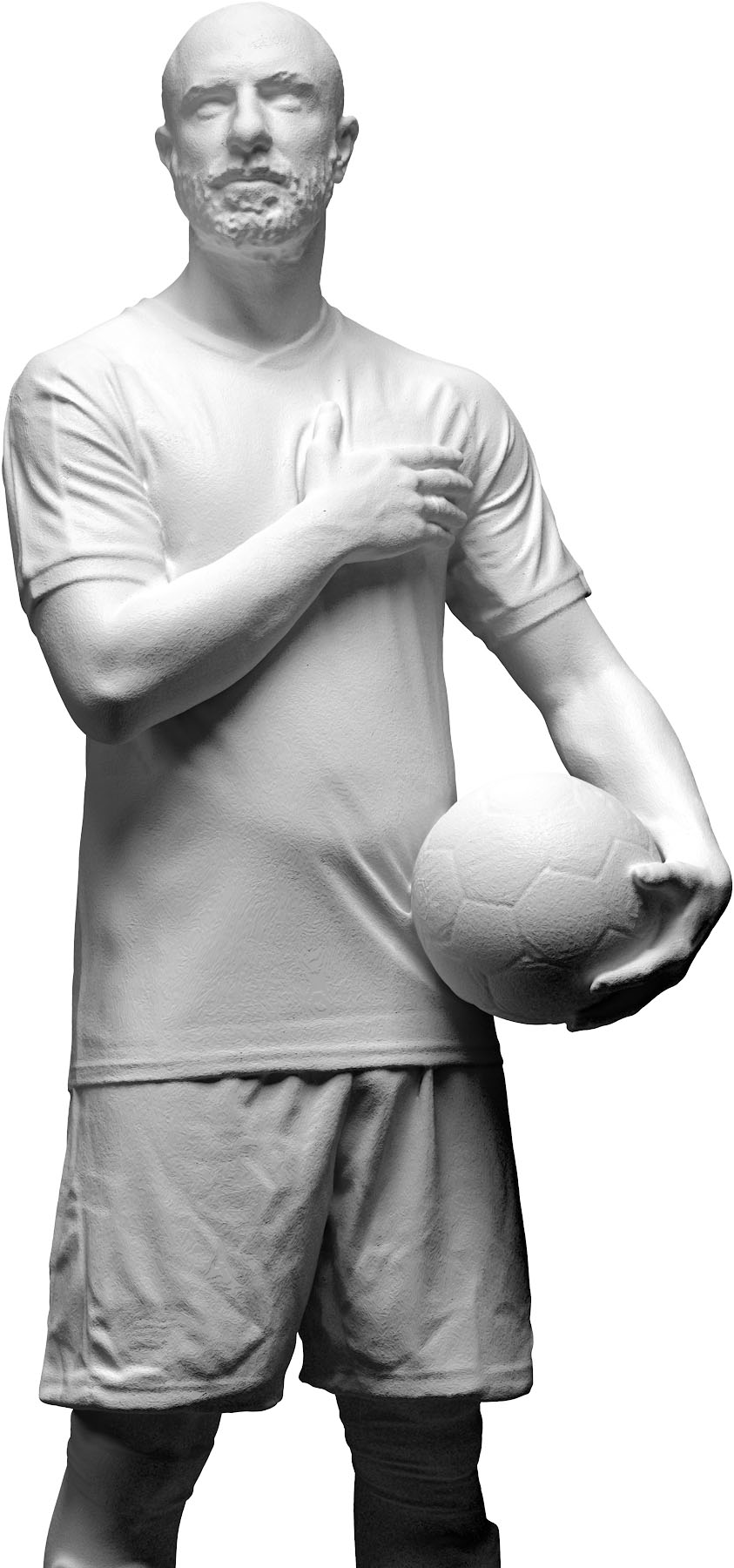 Kennedy Bakircioglu
(Swedish:
[kɛnːɛdɪ baːkɪsˈjoːɡlʊ]
;
[1]
born 2 November 1980) is a Swedish
footballer
who plays as a
midfielder
for
Hammarby IF
.
He spent the most of his career with Hammarby, first joining in 1999 then returning for a second spell in 2012. He also competed professionally in Greece, the Netherlands (with both
Twente
and
Ajax
) and Spain.
Bakircioglu was a
Swedish international
for seven years.
Location: Tele2 Arena Stockholm
Scanned with Artec Eva 2018